Assalamualaikum wbt.
Ahhh.. berapa lama daa wa tak update ini blog. Rasa berbulan gak ler wa tak jenguk mahligai mewah wa ni.. naik berabuk dah. Lantak pi la.. bukannya ada orang datang, ye tak?
Ahhh... aku demam lagi. Kali ni demam Princess Hours plak. Sekarang nih sambil menaip sambil baca komik (manhwa as they call it in Korean) Princess Hours. Eheh.. dari ada satu laman web tuh ler.. Aku dah ada DVD Princess Hours, so takyah tunggu 8TV punya lagi. Lagi pun tengok kat TV nih boring.. dah ler iklan banyak, dubbing plak tuh. Hilang mood aku.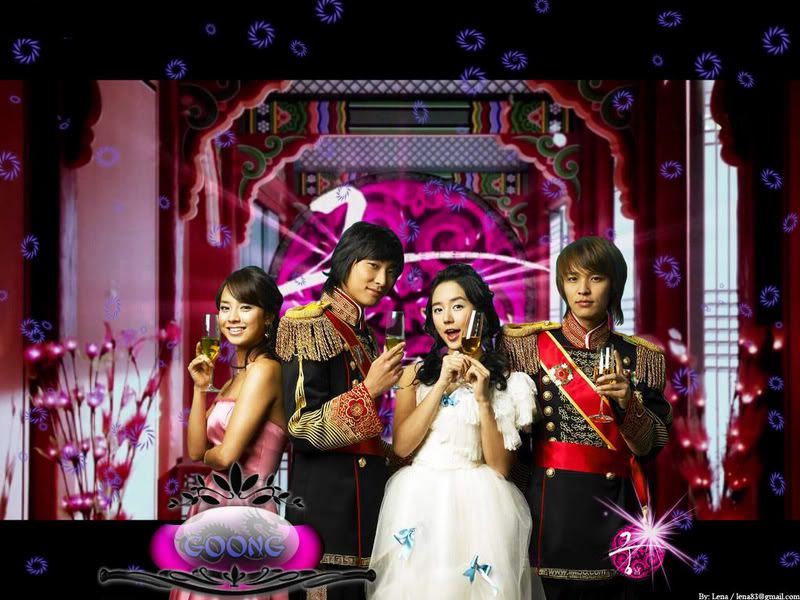 Yoon Eun Hye so cute. Walaupun not as beautiful and elegent and perfect and enchanting as Lee Young Ae.. tapi she still make me dreaming of her. Unlike Lee Young Ae, i completely loss my sleeps because everytime I shut my eyes, her face would appear. After a year since Jewel In The Palace, i finally get over Lee Young Ae. But I still in love with her. Hmmm.. teruk betul aku nih.
Kamen Rider Kabuto pun aku dah tamat tengok penghabisannya. Aku cuma rasa kecewa yang they seems rushing to end Kamen Rider Kabuto. Aku rasa Kamen Rider Kabuto masih boleh diteruskan jalan ceritanya.. at least a few more episodes and more solid ending.
J-Dorama Oshin muncul kembali di TV9. Wah.. really bring me back to memory lane. Cerita Jepun pertama dalam hidup aku.. selain dari Ultraman lah. Eheh. Masa aku kecik kecik dulu lah cerita nih kuar.. tapi sekarang bila tengok balik cerita nih, terasa cam sial jer tukang alih bahasanya. Tah hapa-hapa, tak pro langsung. Macam membaca pun ada... macam kayu pun ada.. cam mangkuk hayun pun ada. chet.. merosakkan mutu Oshin jer.
oi Umi chan... ada baik ka? Buat apa tuh.. sajer jenjalan carik makan ker? Kat ner sekarang..? Still kat oyak ker? Ekekekeke... semoga bahagia ler hendaknya.
Ah, last monday Indon ada gempa bumi lagi kan? Aku masa tuh tengah melepak kat umah tengok TV.. ye, tengah hari. Apa lagi.. cuti lah beb. Tengah sebok nengok TV, tetiba jer rasa tanah bergoyang. Lama gak.. dalam 2-3 minit dan repeated few times.. bergoyang in rounded motion, horizontally. Aku tak tahu ler camner rasa kat actual place... gegar camner tak dapat terbayang.. aku memula tuh masa goyang memula ingatkan lori hantu tengah merempit, tapi tak dengar plak bunyik sore serak2 basah lori hantu tuh memekik.. aku try tukar channel pi tengok berita.. tapi TV tempatan sebok dengan program biasak diorang. terlupa nak bukak CNN. Tapi aku pasti mesti indon gegar lagi punya lah. Biasalah.. Indon kan kuat goyang gerudi.. goyang punya goyang, bumi pun ikut goyang skali lah.. Har har har.
AKU SUKA HEROES. BEST GILER CITER OMPUTIH SATU NIH. GEMPAK NAK MAMPUS. HARAP CEPAT LAH MAMPUS MEREKA SUMER. SUPAYA AKU TAK LAGI ADDICT TENGOK HEROES LAGI. KAN DAH AKU TAK BLEH SABAR TUNGGU MINGGU DEPAN, SEBAB NAK TENGOK HEROES.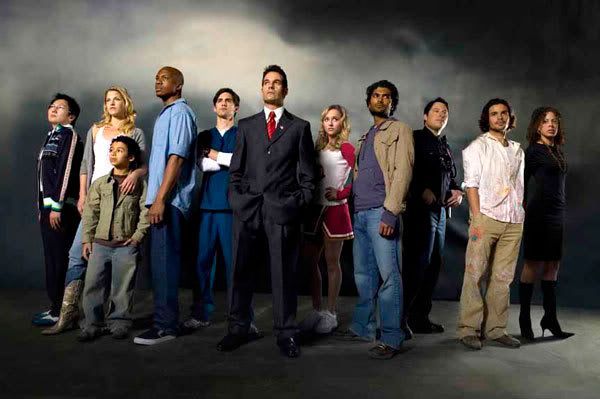 Hehehe.. giler jap. Alah cam tak biasa. Aku suka tengok effect terbang Nathan Petrelli. Pergh.. hebat. Dan the way dia landing, ekekek.. awesome. Watak heroes dalam ceriter heroes nih membuatkan aku membuat perbandingan dengan superheroes yang aku tahu. Nathan is more like X-Man Cannonball..Tak macam superman yang terbang seperti melawan graviti, Nathan launched to air like a cannonball. Adik dia, Peter Petrelli plak macam X-Maen's Rogue. Cuma bezanya he doesn't have to touch others to use their powers. Yang kelakarnya.. dari awal cerita nih, mamat nih mati mati ingat dia nyer power adalah terbang. Aku teringat power dia cam Rogue bila ada satu episode tuh dia sambung Isaac's pre-cog painting dan lukis gambar Claire Bennet ( punya Wolverine's healing factor) mati. Watak Niki plak.. aku tak pasti.. tapi macam Hulk? Split personallity? Heh. D.L pulak cam X-Men's Shadowcat.. Kitty something.. hehehe lupa nama minah tuh. Matt Parkman plak adalah telepath.. macam Prof. X dan Jean Grey lah..
Yang syok nyer tengok citer nih dari tengok citer Mutant X, heroes seperti watak superheroes dalam komik Marvel. Walaupun mereka superheroes, they are still human.. ah.. macam mana aku nak terangkan ye? Mutant X plak bagi aku bosan. Bila pertama kali aku tengok Mutant X.. aku teringat Misfit Of Science.. citer lama lah nih.. tapi bagi aku Misfit Of Science lagi best.
Heheh.. dah lama tak membebel nih.. sedar sedar dah panjang jer entri aku. Aku nak citer pasal pengalaman aku men Splinter Cell Double Agent.. Tapi nanti lah.. dah lewat nih.. aku nak sambung baca komik Princess Hours lagi. Muahahaha.. It's good to be back.
Si Pelarian
swinging his LightSaber on 06:37 pm